GlobeNewswire
Meriwest Credit Union Enhances Member Experience with Kasisto's AI-Powered Digital Assistant: Observes 30% More Profitability Among Engaged Users"
News provided by
Meriwest Credit Union
Nov 21, 2023, 3:54 PM ET
Meriwest members who regularly interact with their Digital Assistant "Scout" are 30% more profitable than the typical digital banking user.

During the first six weeks after launch, Scout was able to successfully manage a workload equivalent to over two representatives, pouring that extra capacity back into the Meriwest contact center.
NEW YORK, Nov. 21, 2023 (GLOBE NEWSWIRE) -- Meriwest Credit Union, a San Francisco Bay Area-based financial institution, has achieved significant business results by tapping into the power of AI through their partnership with Kasisto, creators of KAI, the leading conversational AI platform for the financial services industry. Key observations indicate a correlation between profitability and digital assistant usage, members engaging with the digital assistant are 30% more profitable than the typical digital banking user. Meriwest also saw a notable return on investment through improved efficiency, such as reduced hold times and alleviated employee pressure. These outcomes highlight the impactful potential of AI and digital assistants in enhancing operational efficiency and supporting profitability for banks and credit unions.
Meriwest has over $2.3 billion in assets, 80,000 members, and 8 California-based branches. The credit union launched its new KAI-powered intelligent digital assistant "Scout" in February 2023, aligned with its digital banking platform conversion. Scout was introduced as a new member of the care team whose goal was to assist credit union members in navigating their new digital banking experience, and to help remove some of the anticipated support load from the staff during this high-impact transition.
Since Scout's launch in early 2023, Meriwest has been conducting a business impact analysis that has revealed:
Members who regularly interact with Scout are 30% more profitable than a typical digital banking user who does not regularly interact with Scout.
More than 30% of Scout's member interactions occur during non-working hours.
Scout regularly assists approximately 7,000 active members.
During the first six weeks after the February 2023 launch, Scout was able to successfully manage a workload equivalent to over two representatives, pouring that extra capacity back into the Meriwest contact center at a time when the member care team needed it most.
"Implementing Scout has been an incredible value-add for our members and our Meriwest team," said Gene Fichtenholz, VP of Digital Strategy and Engagement at Meriwest. "We are encouraged by our customers' positive response to Scout, our AI chatbot powered by Kasisto's Conversational Intelligence. Our data shows that, on average, customers engaging with Scout demonstrate 30% more profitability compared to other digital banking users. This remarkable trend highlights the value of our partnership with Kasisto and our dedication to enriching the banking experience through innovative solutions."
Scout is powered by the KAI platform and designed to address the industry's unique needs for accuracy, privacy, security, visibility, and personalization. Scout was also customized by Meriwest to exemplify their brand with a distinct, charming and approachable persona, "We brought Kasisto to life as Scout, visually represented by a stylized and creative personification of the letter 'M'." commented Teresa Caseras, Meriwest's VP of Marketing.
Kasisto CEO Zor Gorelov comments, "The banking and credit union industry faces no shortage of challenges - from rising interest rates to customer retention. We strongly believe that the ability to tap into the power of AI is what will distinguish the leading banks and credit unions in the years to come, from both an efficiency and a revenue growth standpoint. Our work with Meriwest is a clear representation of how business and member goals can align through the implementation of this technology."
For more information on KAI and KAI-GPT, please visit www.kasisto.com.
About Kasisto
KAI is the leading digital experience platform for the financial services industry. Kasisto's customers include J.P. Morgan, Westpac, Standard Chartered, TD, and Nedbank, and credit unions such as Meriwest and Indiana University Credit Union – and many more. These financial institutions chose KAI for its proven track record in driving business growth and improving customer experiences. The platform is engaging with millions of consumers around the world, all the time, across multiple channels, in different languages, and is optimized for performance, scalability, security, and compliance. KAI is built with the deepest conversational AI portfolio in the financial industry and is tightly integrated into the fintech ecosystem through partnerships with proven technology providers such as FIS, NCR, Q2, and others. Kasisto is headquartered in New York City, with offices in Silicon Valley and Singapore. Kasisto Singapore Pte Ltd is a wholly owned subsidiary of Kasisto. For more information, visit kasisto.com. Follow Kasisto on Twitter and LinkedIn.
About Meriwest Credit Union

Founded in San Jose, California on May 5, 1961, Meriwest Credit Union, one of Silicon Valley's largest and most established financial institutions, provides proactive, personal, convenient, and innovative financial services to over 80,000 families and businesses throughout the San Francisco Bay Area and Pima County, Arizona. Meriwest, with assets in excess of $2.3 billion, offers a wide array of personal banking, business banking, and wealth advisory products and services to members. The credit union was voted "Best Credit Union in Silicon Valley" in this year's Mercury News' 21st Annual 'Readers' Choice Awards' and a "Best Place to Work" by the Silicon Valley Business Journal 2020 through 2023. More information can be found at www.meriwest.com.
Press Contacts:
Kasisto: Vested, kasisto@fullyvested.com
Meriwest: Helen Grays-Jones, hgrays@meriwest.com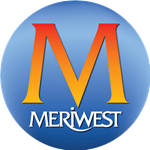 NOTE: This content is not written by or endorsed by "WSAV", its advertisers, or Nexstar Media Inc.
For inquiries or corrections to Press Releases, please reach out to GlobeNewswire.