GlobeNewswire
CalTex Launches Custom Branded Fully Charged VSC through its Agent Network to 4,000 Dealerships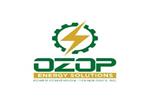 News provided by
Ozop Energy Solutions, Inc
Nov 21, 2023, 9:30 AM ET
Warwick, NY, Nov. 21, 2023 (GLOBE NEWSWIRE) -- EV Insurance Company, Inc. dba OZOP Plus, a wholly owned subsidiary of Ozop Energy Solutions, Inc. (OZSC or the "Company"), announces Cal-Tex Protective Coatings, Inc. ("CalTex") has launched their white-labeled version of the Fully Charged Vehicle Service Contract to be marketed to their network of 4,000 automotive dealerships. Cal-Tex has branded the VSC as EV Complete Battery Plus.

Under the Agent Agreement, CalTex's EV Complete Battery Plus, benefits from OZOP Plus's battery protection expertise. This strategic move allows Cal-Tex to leverage its well-established relationships with auto dealerships and F&I personnel to offer the enhanced features and benefits of the Fully Charged VSC to their extensive customer base including the nationwide roadside charging network and nationwide battery recycling program included in every VSC. OZOP Plus will receive the battery portion of all premiums sold through Cal-Tex.
Royal Administration ("Royal") will be the Third-Party Administrator (the "TPA") for any claims. With Royal's robust TPA services, claims processing will be efficient and streamlined, ensuring peace of mind for every EV buyer, dealer, and service centers.
Brian Conway, CEO of OZOP Plus, expressed his enthusiasm for CalTex's integration of the EV VSC into their portfolio, stating, "CalTex represents the perfect fit for the type of distribution partner OZOP seeks, as they have the necessary key relationships with car dealers and the Finance and Insurance employees of dealerships. CalTex, a trusted name in the market, boasts a remarkable 40-year history of specialization in protective coatings for vehicles at the point of sale. The company is enthusiastic about integrating the Fully Charged VSC into their existing portfolio. This move aims to fortify their position in the market and provide their customers with a comprehensive suite of offerings to protect and enhance electric vehicles."
With CalTex marketing their white label of the Fully Charged VSC, OZOP Plus's reach to dealerships nationwide continues to grow. Consolidating the strengths of Royal and CalTex within the automotive industry, the Fully Charged VSC will now be accessible in a total of 7,000 dealerships, creating new revenue opportunities for OZOP Plus and Royal.
John Luckett, Executive Vice President of CalTex, expressed his excitement about the product launch, stating, "We are thrilled to announce our strategic partnership with OZOP Plus. This collaboration marks a significant milestone for us as we join forces with a company known for their strength in battery protection, ultra-high power charger manufacturing and renewable energy products. At CalTex, we are committed to delivering innovative solutions to our customers, and partnering with OZOP Plus allows us to further enhance our offerings. Together, we look forward to driving mutual success, providing unparalleled value, and shaping the future of EV Vehicles Service Contracts. This partnership exemplifies our dedication to excellence and underscores our shared commitment to pushing the boundaries of what is possible. We are excited about the possibilities that lie ahead and confident that this collaboration will bring about new and exciting opportunities for both our organizations and, most importantly, our customers."
About Ozop Energy Solutions.
Ozop Energy Solutions (http://ozopenergy.com/) invents, designs, develops, manufactures, and distributes ultra-high-power chargers, inverters, and power supplies for a wide variety of applications in the defense, heavy industrial, aircraft ground support, maritime and other sectors. Our strategy focuses on capturing a significant share of the rapidly growing renewable energy market as a provider of assets and infrastructure needed to store energy.
About Ozop Energy Systems, Inc.
Ozop Energy Systems is a manufacturer and distributor of Renewable Energy products in the Energy Storage, Solar, Microgrids, and EV charging Station space. We offer a broad portfolio of Renewable Energy products at competitive prices with a commitment to customer satisfaction from selection, to ordering, shipping, and delivery.
About Ozop Engineering and Design
Ozop Engineering and Design engineers' energy efficient, easy to install and use, digital lighting controls solutions for commercial buildings, campuses, and sports complexes throughout North America. Products include relays panels, controllers, occupancy/vacancy sensors, daylight sensors and wall switch stations. Ozop has a dedicated design team that produces system drawings and a technical support group for product questions and onsite system commissioning. Our mission is recognized for our deep understanding of power management systems and ability to provide the right solution for each facility.www.ozopengineering.com
About Ozop Capital Partners
Ozop Capital Partners Inc. is a wholly owned subsidiary of the Company, and wholly owns EV Insurance Company, Inc. ("EVIC"). Ozop Capital Partners will market Vehicle Service Contracts. EVIC, DBA Ozop Plus is a licensed reinsurance company that will be ceded the battery portion of a vehicle service contract for the electric vehicle market, focusing on battery replacement, repair, and roadside assistance products.
About Royal Administration Services, Inc.
Royal Administration Services, Inc. is a developer, provider, and administrator of Vehicle Service Contracts. Royal is dedicated to providing the most innovative products, services and support available in the industry today. Royal has been in business for over 35 years, administers in excess of two million policies and has paid over $.5 billion in claims.
About CalTex Protective Coatings, Inc.
Headquartered in Schertz, Texas, a suburb of San Antonio, CalTex was founded in 1983. Originally two separate automotive product businesses, one located in California and the other in Texas, the two merged to form Cal-Tex Protective Coatings, Incorporated. Since then, CalTex has grown to become the premier provider of environmental protection and aftermarket products sold through thousands of automotive dealerships nationwide.
Our continued success is enabled by our many talented employees with diverse backgrounds and experiences. Cal-Tex prides itself on a strong, energetic, customer-focused culture built upon the core values of Compassion, Humility, Integrity, Service, and Teamwork.
https://twitter.com/OzopEnergy
https://www.facebook.com/OzopEnergy/
The Waypoint Refinery (discord.com)
Safe Harbor Statement
"This press release contains or may contain, among other things, certain forward-looking statements. Such forward-looking statements involve significant risks and uncertainties. Such statements may include, without limitation, statements with respect to the company's plans, objectives, projections, expectations and intentions and other statements identified by words such as "projects," "may," "will," "could," "would," "should," "believes," "expects," "anticipates," "estimates," "intends," "plans," "potential" or similar expressions. These statements are based upon the current beliefs and expectations of the company's management and are subject to significant risks and uncertainties, including those detailed in the company's filings with the Securities and Exchange Commission. Actual results may differ significantly from those set forth in the forward-looking statements. These forward-looking statements involve certain risks and uncertainties that are subject to change based on a range of factors (many of which are beyond the company's control). The company undertakes no obligation to publicly update any forward-looking statements, whether as a result of new information, future events or otherwise, except as required by applicable law."
Investor Relations Contact – Ozop
The Waypoint Refinery, LLC
845-397-2956
www.thewaypointrefinery.com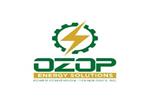 NOTE: This content is not written by or endorsed by "WSAV", its advertisers, or Nexstar Media Inc.
For inquiries or corrections to Press Releases, please reach out to GlobeNewswire.