GlobeNewswire
National Veterans Nonprofit SoldierStrong Announces Annual SoldierScholar Recipients for 2023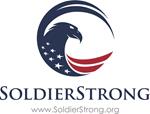 News provided by
SoldierStrong
Nov 20, 2023, 11:29 AM ET
STAMFORD, Conn., Nov. 20, 2023 (GLOBE NEWSWIRE) -- Delivering on its commitment to help military veterans take an academic step forward, the nonprofit SoldierStrong today announced the recipients of its annual scholarship initiative, SoldierScholar.

"Military service and education have long served as two of many pathways to prepare the next generation of great American leaders. Providing the very best of our nation with access to education when they return from service is the least we can do in honor of their sacrifices," said SoldierStrong co-founder and chairman Chris Meek.
SoldierScholar scholarships are available to veterans who fought in the recent War on Terror. SoldierStrong has awarded more than $500,000 in SoldierScholar scholarships since its inception.
Michelle Humphreys, Old Dominion University – Bachelor Degree in Civil Engineering
Michelle Humphreys joined the Navy right out of high school. Humphreys served as a nuclear electrician's mate aboard the USS George Washington. She transitioned into civilian life in 2020 after six years of service. After graduation, Humphreys hopes to find a meaningful engineering position.
Kathleen Higgins, Old Dominion University – Bachelor Degree in Mechanical Engineering
Kathleen Higgins joined the military right after high school. In the Navy, Higgins worked as an aviation structural safety equipment mechanic on different F-18 models. Higgins left the Navy in 2020 after eight years of service. It was an easy transition to the program at Old Dominion where Higgins is currently a mechanical engineering major with a focus on aerospace engineering. After she finishes her degree, Higgins hopes to obtain a position as an aerospace engineer.
Catherine Manning, Georgetown University – Bachelor Degree in Political Science
Catherine Manning has been a U.S. Air Force Academy cadet since 2019. Most recently she served as a Squad Support Flight Commander where she led 28 cadets in planning morale-raising events, organized squadron support functions and directly mentored six cadets.
Marriler Wilson, Syracuse University – Master's Degree in Public Administration and International Relations
Marriler Wilson is a United States Air Force National Guard veteran and former Mayor Placard Enforcement Detail for the New York Police Department. She is currently pursuing a master's degree in public administration and international relations at Syracuse University with an expected 2025 graduation. She is interested in pursuing a career in diplomatic conflict resolution, where she can use her skills and expertise to promote understanding between individuals and communities.
Jose A. Baeza-Ruiz, Syracuse University – Bachelor Degree in Business Analytics
Jose A. Baeza-Ruiz, U.S. Marine Corps veteran, served as an intelligence analyst. He is pursuing a bachelor's degree in business analytics at Syracuse University with an expected graduation date of May 2024. He looks forward to opportunities that will allow him to expand the technical abilities in the field of business and data analytics.
CONTACT: Eric Woolson
(515) 681-3967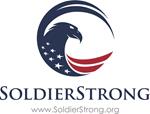 NOTE: This content is not written by or endorsed by "WSAV", its advertisers, or Nexstar Media Inc.
For inquiries or corrections to Press Releases, please reach out to GlobeNewswire.