TWDR Radar showing a Tornado at Denver International Airport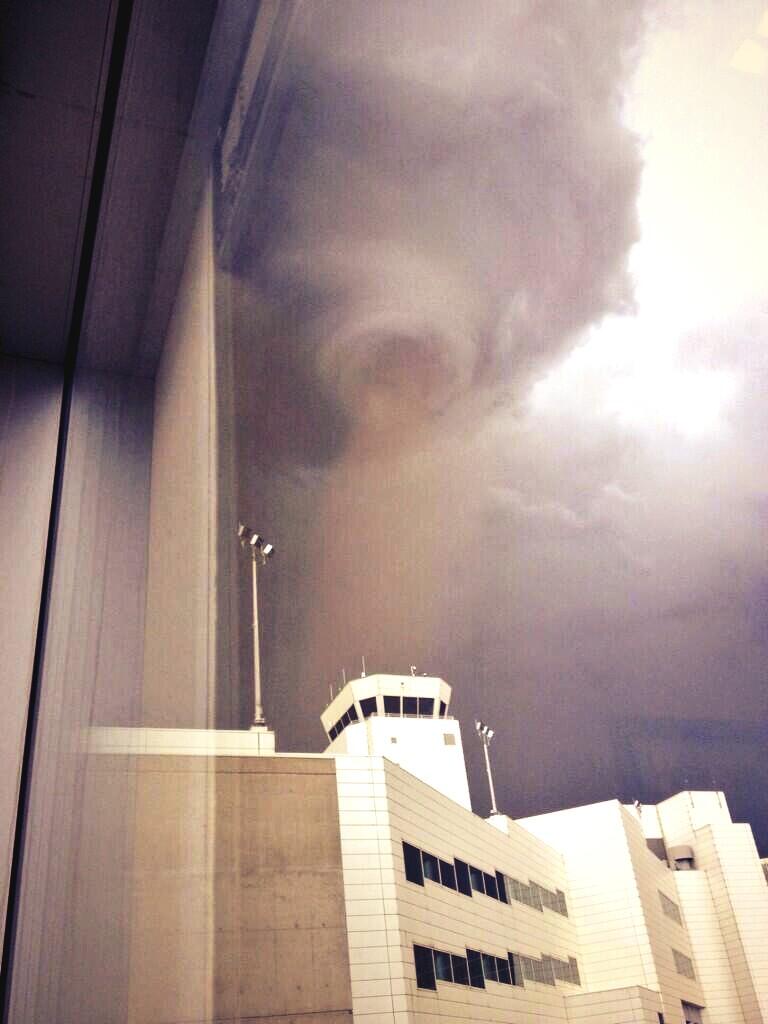 A tornado briefly touched down yesterday over the east runways of Denver International Airport… where thousands of people took shelter in bathrooms… stairwells and other safe spots until the dangerous weather passed.
The picture above shows the tornado about 1/8 of a mile from the FAA Air Traffic Control Tower.
No damage or injuries were reported….but nine flights were diverted elsewhere during a tornado warning that lasted about 40 minutes. A 97 mph wind gust was measured at the airport before communication with instruments there was briefly knocked out… according to the National Weather Service.
The image you see to the left is the terminal doppler weather radar image from the airport... clearly showing the tornado on the ground in what is the doughnut shape you see.